RinVindor
ANBU Leader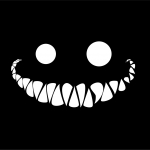 Joined: 16 Feb 2016
Posts: 201
Location: Florida
Posted: Wed Aug 24, 2016 8:13 am

Post subject: Weapon Finesse and Kodachi?

---

*Edit* Nevermind. I found the answer in the Weapons - Size info

"A Small or smaller weapon is considered a light weapon. It can be used one-handed and, as a light weapon, is easier to use in a character's off hand."

So we've been discussing this as a group an we noticed that all the kodachi jutsu require a light slashing weapon, but a Kodachi is only listed as a Nin-Weapon. On top of that Weapon Finesse doesn't list Kodachi as one of the exceptions for one handed weapons.

What do? On a side note I have an advanced class that turns treats Kodachi as light weapons for the purpose of Weapon Finesse and Two Weapon Fighting, about to put it out as its a conversion from a 3.5 class.